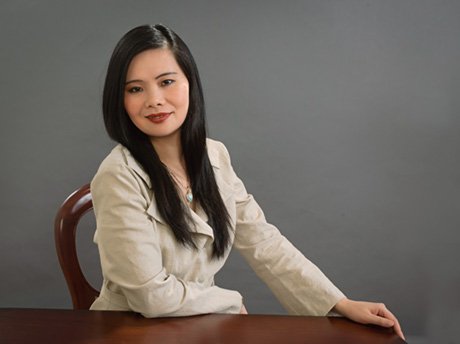 About US
Nina Duong Haute Couture (www.ninaduong.com ) was established in 2001 in the upscale Yorkville neighbourhood of Toronto. Over the years Nina has created one of the kind gowns for celebrities, movies and tv shows.
The distinct advantage of Nina Duong Haute Couture is the exceptional and extraordinary designs Nina Duong offers. Nina Duong collections are as breathtaking as they are luxurious. All gowns are hand-sewn, using the most exquisite fabrics, especially fine silks, from around the world. The garments are enhanced through the use of high quality lace, Swarovski crystal accents, pearls and other detailed notions.
Over the years Nina Duong Haute Couture has created fabulous collections, allowing brides to look stunning on their special day. By perfectly fulfilling the desires of any woman through unique, extravagant, traditional, modern or ethnic wedding gown designs, Nina Duong Haute Couture has definitely secured itself a top position among North America's designers.
In 2014 Nina has moved her flagship boutique to the beautiful town of Oakville. From here she's able to fully serve brides in the Greater Toronto-Hamilton area including Mississauga, Milton, Burlington and of course Oakville.